Kunal Khadilkar Will Discuss Colorism and Gender Bias in the Entertainment Industry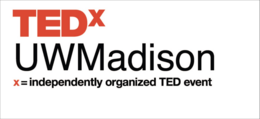 A current MCDS student has been selected to share his latest research as an invited speaker at a TEDx conference. Kunal Khadilkar, who entered the MCDS student in the fall of 2019, will speak at the TEDxUWMadison event on Friday, April 16. Hosted by the University of Wisconsin, Madison, the virtual conference is built on the theme "Amplify. Instill. Act." According to the event website, the conference will seek to "[highlight] the voices of those battling the ongoing COVID-19 crisis as well as racial injustices."
Khadilkar's presentation, based on research conducted with the help of SCS professor Tom Mitchell and Language Technologies Institute Systems Scientist Ashique KhudaBukhsh, will focus on colorism and gender bias in the entertainment industry.
For more information, including instructions on how to attend this open, virtual event, visit the event Web site.
For More Information, Contact:
Bryan Burtner | bburtner@cs.cmu.edu | 412-268-2805