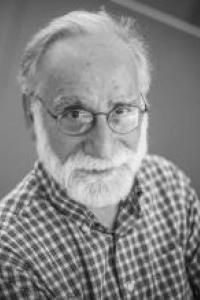 Office: 3515 Newell-Simon Hall
Email: robert.kraut@cmu.edu
Phone: 412-268-7694
Department(s):
Human-Computer Interaction Institute
Language Technologies Institute
Robert&nbspKraut
Herbert A. Simon Professor of Human-Computer Interaction
I started my career as a traditional social psychologist, but working in the telecommunications industry for twelve years shifted my focus from disciplines to problems. As a researcher, I have broad interests in the design and social impact of information technologies in small groups, in the home, and in organizations.
I conduct research in four major areas:
Online communities
Everyday use of the Internet
Technology and conversation
Collaboration in small work groups.
Computers in organizations
My research in a specific area first examines in detail the challenges individuals, groups, and organizations face in performing social tasks. This empirical research can inform the design of new technology to meet some of these challenges. Here I collaborate with computer scientists and engineers. The research comes full circle when we evaluate the usefulness of the new technology.
I teach courses in these topics, including undergraduate, masters, and Ph.D. level courses in communication, computer supported cooperative work, and organizational computing.